Thought I would update you all on my WC Petro Red group. I woke up this morning and found these guys swimming freely among the rocks. I did not even know a female was holding and I keep close tabs on the group:
By the time I scooped them out I had about 30 at one inch. Nice surprise
Overall I now have the following
1. 21 Juveniles (2+ inches) in a 40 gallon grow out tank.
2. About 40 wigglers in a tumbler (This group is from my alpha male and my brightest red female.
3. 30 or so 1 inch fry that I found swimming in the main tank. They have been moved to the floating nursery.
The main tank is pretty warm right now due to the heat in SoCal. Tank temp effects breeding somewhat. The hotter the tank the less breeding but more movement among the fish.
Alpha King: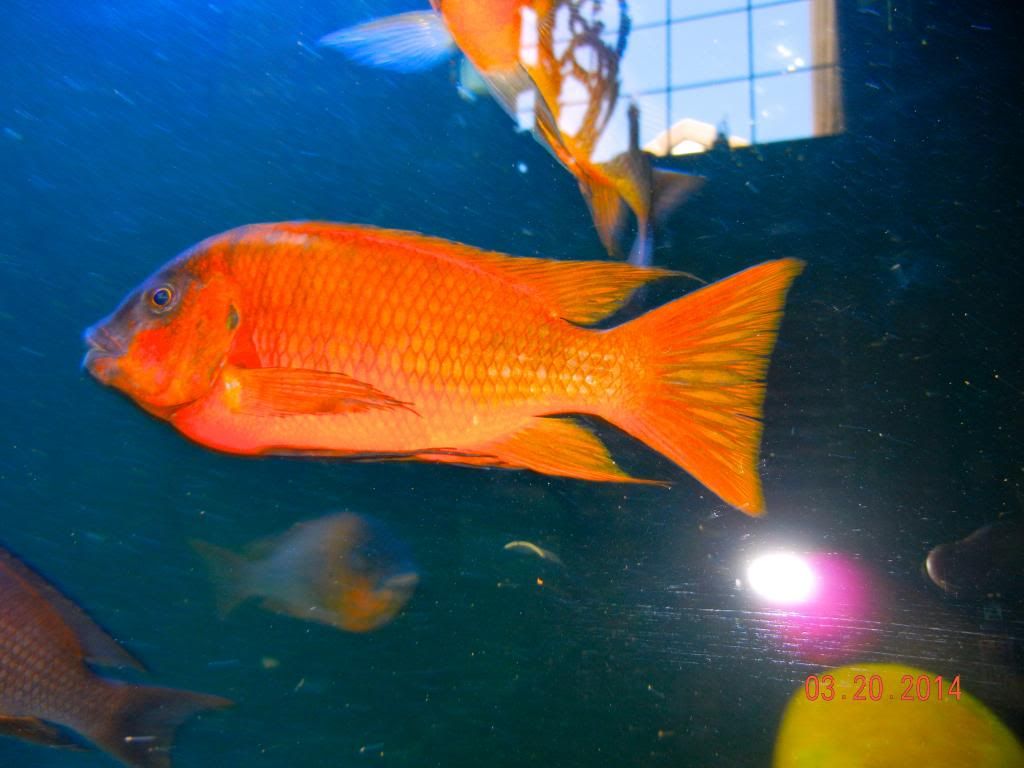 Group